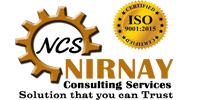 Testimonial
Hema is a good friend of mine.She is a nice human being.she will tackle all the pblms in her unique way and guide others also..She is a great worker,dedicated and hard worker too..we could rely on her for any work as she is a perfectionist..I wish her all the very best for her future projects.
Ms. Umamaheshwari - Hexaware Technologies
She is very talented , Excellent & Experienced person on towards the work by 24/7 time schedule. She has very sharp mind in Analysing issues and has very good talent on resolving issues. Specially she is very good in Analysing and identifier like, what we are going to say and our expectation. She is very challenged personality in this Corporate world. Specially, she is very lovable, careable, Jovial, love to teach with lovely character in Human nature. Not but not least.... Many of the people are still ready to work under her as she being my role model.
Sathish.R , Quality Team Lead in Vidal Health TPA Pvt Ltd formally known as TTK TPA
I felt happy and motivated after listening to you because you have so many ideas and plans about career for you I wish that all your plans come true.
Mr. Madhusudhanan, Project Manager - Sedin Technologies
* * * * * * * * * * * * * * * * * * * * * * * *
More Reviews